14th nov. 2020:
2 weeks left to get the demo version of "water vs. fire"
---
19.9.2020:
new haircut=changes
(not only for women)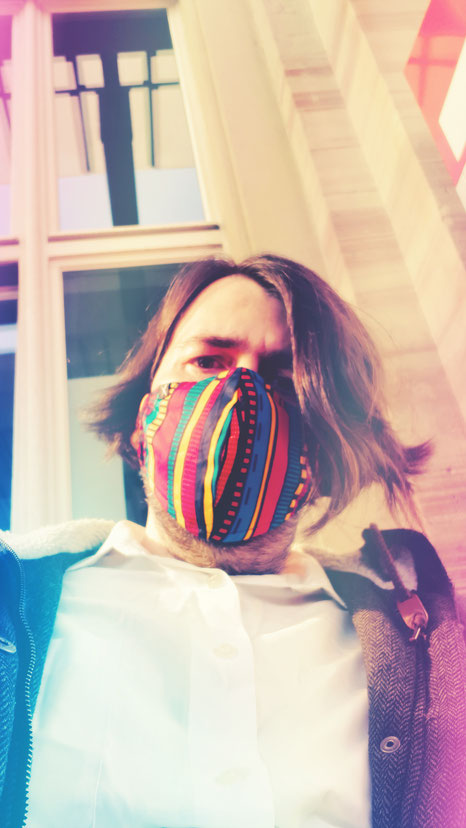 ---
2th sept. 2020:
i made a 3 years plan that incl. forthcoming albums and some other stuff.
2020/21: bitter n sweet album
2022: mother earth part 2 album
2023: pop around the clock album
btw. this albums i will remix and partly re record the last 3 promo albums to give them the final touch. other projects like music clips, movie soundtracks will may happen too, at least i would love to do more things like that, im also open to projects with other people.
mikey
---
7th july 2020:
just trying to improve my skills in recording and producing before having a little break and starting with the final recordings for the next album. peace out
---
12th june 2020:
now you can subscribe to my website without in need of facebook ect.
---
5th may 2020:
new web design is online for a test
---
27th april:
just a normal shooping tour...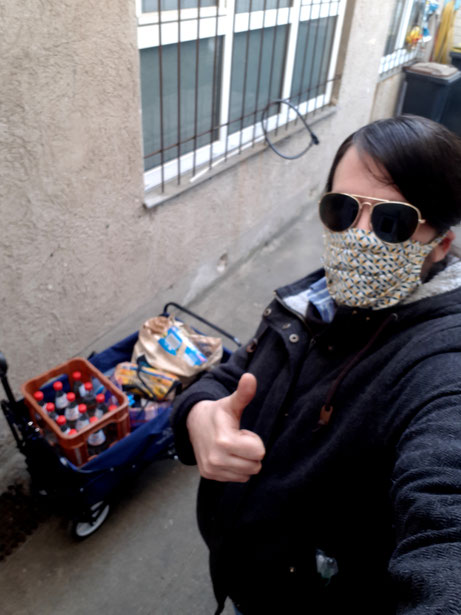 ---
20th march:
as a part of my "trying to get a better sound"  (i want to call my next album a finished album)
i recorded the "toilet paper blues" as a test how i can sound at this point,
so i tought i share it with you...
i know the situation right now in a lot of countrys isnt realy that funny but we have to try to stay calm and make the best out of it....thats the message of the song and a reflection of all that people who think they need to buy everything they can get without to think of others as there is no reason atm to get crazy about toilet paper and tomatoes in a can....anyway, i wish everyone a healthy time and just folow some rules that are impordent...peace out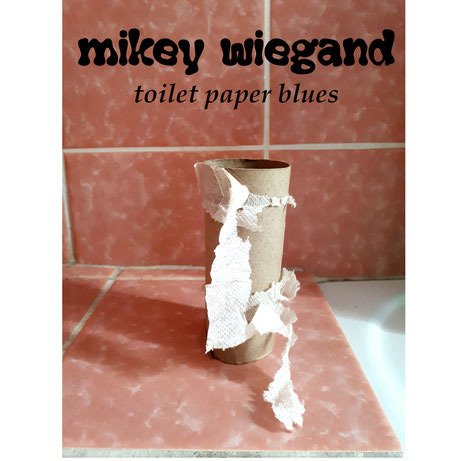 ---
17th march 2020:
Time for the toilet paper blues...
---
18th jan. 2020:
once again im working on my guitar sound, new album won´t be finished untill the end of summer 2020...stay tuned....
---
21th dec. 2019:
happy holidays and a good start into 2020!
---
25th oct. 2019:
new old pictures added:
---
13th sept. 2019:
i met one of my musical heroes thomas spitzer.
---
16th august 2019:
new track is online!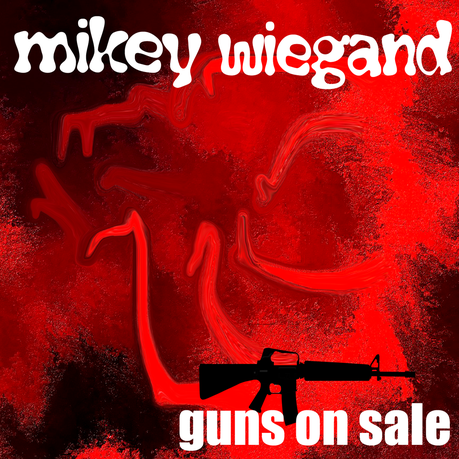 ---
16th june 2019:
in the meantime some #cat #content
---
28th march 2019:
untill the next album there wont be that much news. the album will be out probetly around december 2019. untill i have to get some things straight in life, but i will update some things in the meantime on my website, like a interview and other things have to improve too. TY all of you for your support you show me, you wont be disappointed in the future as i still have plans.
---
10th feb. 2019:
I started collecting ideas, for a new album. "Bitter'n Sweet"
---
1th jan. 2019:
happy new (y)ear!
---
22th dec. 2018:
happy holidays everyone, may 2019 a peacefull one, with less hate and trouble for everyone in the world.
---
8th dec.2018
some early news for 2019, more music,more pictures more infos! (more madness?)
---
8th nov. 2018:
new video online
---
3th nov.2018:
goin to publish a new music video in the next days...stay tuned...peace out.
---
28th sept. 2018:
new album out now! (3 songs feat. verona davis)
---
im almost done with the new album. mother earth (part one) will be out at the 28th sept. i worked very hard on it to get a better sound and so on, there will be also some surprises on it, i hope you will enjoy...
---
13th june:
i wish everyone a peace full summer, i will be back with my new album in sept. 2018.
mikey
---
21th may:
doin the final recordings for "mother earth" (part one) in june/july. peace out
---
21th april:
im just working at the first songs for the next album and still colecting ideas. "mother earth" will be a concept album, im trying that it wont sound like a "the end of the world" sountrack, it will be a "nice" mix. peace out
ich arbeite gerade an den ersten songs für das nächste album "mother earth", es wird ein konzept album sein, ich versuche es nicht klingen zu lassen wie ein "das ende der welt" sountrack, es wird ein "schöner" mix,
peace out,
mikey.
---
17th march 2018:
i started to collect new ideas for the next digital album. "mother nature" goin back to the roots with this one but also trying out new sounds. working also on a little e-drum kit i want to use in the future. peace out.
ich habe angefangen neue ideen zu sammeln für das nächste digitale album "mother nature" ich gehe zurück zu den wurzeln mit diesem album. arbeite auch an einem kleinen e drum kit, das ich ihn zukunft benutzen möchte. peace out.
---
17th feb. 2018:
new digital album back again is done and you can get it or just listen via the player. enjoy
---
25th jan.2018:
"flying circus" from the forthcoming digital cd "back again"
---
1th jan. 2018:
happy new year and only the best for 2018. ty for the support in the past year. back again will be done at the 17th feb. (not jan.) im also already collecting some ideas for another cd, will be out around summer this year...more infos will come.
frohes neues jahr und nur das beste. danke für den support im letzten jahr. back again wird am 17 feb. fertig sein (nicht jan.) ich sammle auch schon ideen für eine andere cd, wird fertig sein around sommer diesen jahres...mehr infos kommen bald..peace out.
---
22th december 2017:
happy holidays and great start into 2018 (keep calm and trink a tea)
---
21th november 2017:
"back again" digital album will be out at the 17th jan.2018 peace out
---
---
16th september 2017:
remake of "the legend of the scarecrow"
---
11 august 2017:
ich arbeite immernoch an meinem git. sound aber es geht voran, die ersten 2 lieder sind im kasten für die neue "cd". ich mache im moment auch ein paar virtuelle konzerte und nutze die chance an meinem live sound zu arbeiten und ein paar blues songs zu spielen, das kannse unter einem psydonym.
im still working at my git. sound but its progressing, the first 2 tracks are done for the new "cd" im doin also some virtuel gigs atm and taking the chance to work on my live sound and playing some blues songs, everything under a pseudonym.
---
14 july 2017:
ein paar news: werde die nächsten monate das neue digitale album fertigstellen, name und ein paar songs haben sich geändert. das baby trägt den namen "back again" mit 2 älteren deutsch sprachigen songs. es wird eine bunte mischung, das album. hier könnt ihr den song motherless child hören den ich einfach so veröfentliche..vielleicht mach ich irgentwan mal ein reines blues album wer weis..mit dem sound bin ich so weit zufrieden. peace out.
some news: goin to finish my next digital album in the next months, the name and some songs have changed, the babys name is now "back again". here you can hear the track motherless child, maybe im goin to make a pure blues album one day, who knows..so far im happy with the sound, peace out.
---
26 mai 2017:
habe in den letzten 2 monaten ca. 60 cover songs gelernt,just for the fun,eines davon wird es auf mein nächstes album schafen..der name des albums wird den namen "for sale" haben und im oktober erscheinen. peace out
i learned ca. 60 cover songs in the last 2 month, just for the fun out of it, one of them will be on my next album, the name of the album will be "for sale" and will be released in october..peace out.
---
17 april 2017:
ich habe mit den ersten recordings fürs nächste album begonnen, desweiteren ist auch eine photosession geplannt für nächsten monat,peace out.
i started
with the first recordings for the next album, im planning also a photosession for next month, peace out.
---
17 feb. 2017:
arbeite gerade daran einen besseren sound für meine cds zu bekommen ohne meine art zu verlieren, die track list für das nächste digitale album steht... peace out
just working to get a even better sound for my cds, the track list for my next digital album is fixed...peace out
---
14 jan.  2017:
neuer alter song zum anhören (runterladen) von 2007
---
3 jan. 2017:
i
ch hoffe ihr hattet einen guten start ins neue jahr hier ein paar pläne für 2017:
new digital album im herbst, danach werde ich ein live programm zusammenstellen, meine neue domain ist online an der homepage arbeite ich gerade und werde mehr infos,musik ect. hinzufügen.
i hope you all had a good start into the new year, here some plans for 2017:
new digital album in autumn, after that im goin to put a live set together. my new domain is online, im just working at the homepage and goin to add more music,infos and so on.
love and peace,your mikey.
---
25 dec. 2016:
ich wünsche euch frohe feiertage und ein gesundes 2017, das neue digitale album könnt ihr jetzt hören (hier) und herunterladen. peace out (mehr infos über die cd ect. folgen bald)
i wish everyone happy holidays and a healthy 2017, the new digital album you can hear now and download. (here) peace out. (more infos about the cd ect. coming soon)
---
22 dec. 2016:
während ich die letzten 2 songs abmische habe ich heute ein bonus track gemacht, den könnt ihr heute schon hören. wie versprochen die ganze cd gibts am sontag.
during my work at the last 2 endmixes i recordet a bonus track today, you can listen to it already. like i promised,the whole cd you get at sunday, peace out. your mikey.
---
will be done in december, probetly around x mas...